Learning A Modern Foreign Language at Scunthorpe Church Of England.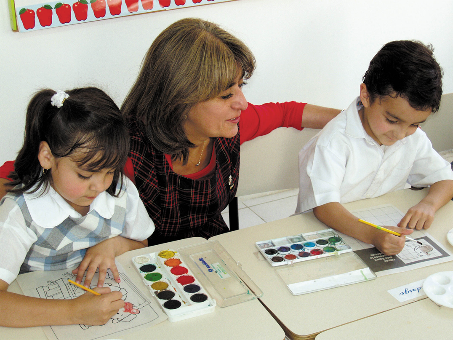 Rationale
Learning a Modern Foreign Language -French- prepares our children to participate in a rapidly changing world in which work and other activities are often carried out in languages other than English. Increased capability in the use of French promotes initiative, confidence and independent learning and builds upon the diversity within our school and society. At our school the children learn French throughout Key Stage 2. Our children are encouraged to participate and enjoy lessons thus gradually gaining confidence and improving their knowledge of French.
Aims
We aim to :
· Provide engaging activities to practise speaking, listening, reading and writing
· Encourage enthusiastic participation - a 'have a go' attitude - during lessons building confidence and gaining knowledge.
· Foster curiosity and be excited by the opportunity to learn a new language and culture.
· Ensure support via class, group, partner and individual work.
· Develop knowledge of vocabulary and basic grammar
· Provide repetition to embed learning, and revisit topics - many are 'on-going' - helping children to gain confidence in their ability to learn, remember and use familiar words e.g. colours, numbers, family members, days, dates, the weather etc.
· Provide a good model for correct pronunciation.
Policies and Important Documents